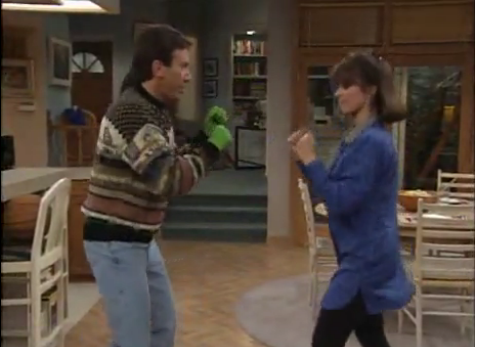 Do have a difficult time trying to find the items that you need in your garage? There may be a lot of useful tools and gadgets hiding in there, but it may be almost impossible to find what you need at the time that you need it. I know that I have even found myself going out to the hardware store to by a tool that I know I have, just so I don't have to go and search for it! Getting your this useful area organized should be on your list of things to do this spring, and putting together a bit of a plan is a good way to make sure that your project doesn't fall by the wayside this year. It makes for a great weekend project, especially while the weather is still cool this time of year, and you'll find that it was indeed time well spent when you're able to locate a tool, piece of lawn equipment or a sporting good quickly and without the usual hassle.
Hand and power tools, lawn equipment and bicycles are all examples of the items that we commonly look to store in our garages, and as it is actually one of the largest rooms in our home, with proper organization you will find that there are so many more household items that you can store. This will free up room inside of your home, creating space for the items that we tend to use on a more frequent basis. You'll find that when your project is complete and the space is properly utilized, you will be able to store everything from surplus food to toys and games.
With today's garage storage units, cabinets and organizers you'll be able to store just about anything that you might normally store in your closet, attic or basement. With a well-designed storage system you will be able to keep your items safe and easy to access, with a place for nearly everything.
One area in particular that is often ignored for storage purposes is the overhead space. You can easily take advantage of an empty ceiling simply by adding an overhead garage storage system. This productively utilizes a large amount of space for storing seasonal items and bulky things that may normally be difficult to find a place for such as tents, kayaks and other heavy sporting equipment. Building a system like this can be as simple as a quick do it yourself set-up, or there are a wide variety of ceiling storage systems on the market that are designed to be quick and easy to install, while being durable and easy to maintain and access. This systems are generally designed to be suspended from the ceiling joists or rafters.
The ceiling-mounted units come in a number of different weight capacities and sizes. Most of these units are made to be adjustable, as their tends to be a great number of variations between an open garage door and the ceiling from house to house. Once installed and properly organized, your new system will provide you and your family with much needed extra space so that you can create an indoor work space or maybe even do what your garage was actually built for – parking your car inside of it!